3D printers are just packaging, software is the most important aspect: Wim Michiels, executive VP, Materialise (Photo:Pranay Parab)
3D printing is one of the most exciting technologies in the world, with limitless applications ranging from jewellery casts to vehicle parts. What if you could make a 3D design, upload it online, have it printed and delivered to your home in India? With i.materialise, you can do just that.
In India 3D printing is being used by jewellers, especially those based in Mumbai, says Wim Michiels, executive vice-president of Materialise, a Belgium-based 3D printing company. "We have worked with researchers from institutions such as the IITs and they mostly seek prototypes. However, jewellery is one exception. Many people in Mumbai use 3D printing in jewellery, whether directly or indirectly by printing wax casts. I'm not saying all of them use our software for it, but 3D printing is definitely being used in Mumbai," he adds.
The applications of 3D printing are vast, but the most critical of these is its role in saving lives. The New England Journal of Medicine published one such case. American couple April and Bryan Gionfriddo's son Kaiba used to stop breathing every day as his collapsed bronchus blocked the flow of air to his lungs. "That was a unique case. An implant that could help the child was under development in the University of Michigan. It was built using 3D printing and placed in the child's wind pipe to prevent collapse and to give the skeleton room for growth," Michiels says.
The device was created from a CT scan of Kaiba's trachea, "integrating an image-based computer model with laser-based 3D printing to produce the splint". Kaiba's breathing troubles ended after he was taken off ventilator support three weeks from the day of surgery in February 2012.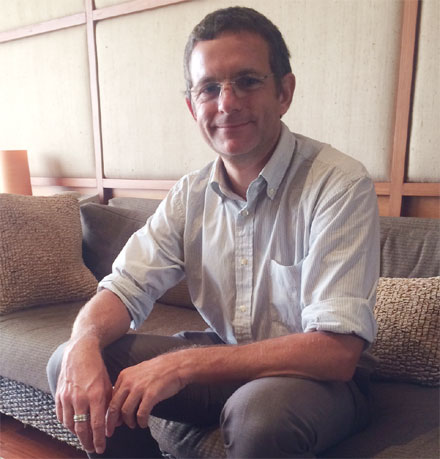 Wim Michiels says the technology is capable of 3D printing organs too. "Will we see it in our lives? I hope so. There are several ethical questions to be addressed regarding organ printing. It can be used to prolong lives, yes," Michiels says.
… contd.
Please read our terms of use before posting comments
TERMS OF USE: The views expressed in comments published on indianexpress.com are those of the comment writer's alone. They do not represent the views or opinions of The Indian Express Group or its staff. Comments are automatically posted live; however, indianexpress.com reserves the right to take it down at any time. We also reserve the right not to publish comments that are abusive, obscene, inflammatory, derogatory or defamatory.